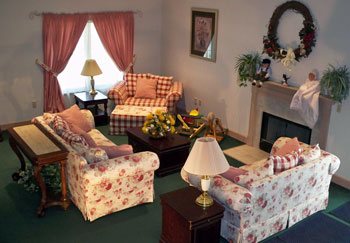 Tuition includes two nutritious meals and two nutritious snacks prepared by our on-site cook. All tuition is due on Monday and there is a late fee assessed if the tuition is not received by then. Automated payment options are available for families who would like to participate. Heartland Hall offers 10 days of half priced tuition for any sick and/or vacation days. Each of these absences requires a request form that must be submitted in advance to the payment box located in the lobby. All vacation payments must be paid in advance of the vacation.
Click To Call Us (317) 815-4000

Please contact us for tuition rates and to arrange a tour!
Holidays
Heartland Hall is closed for six major holidays:
New Year's Day
Memorial Day
Fourth of July
Labor Day
Thanksgiving
Christmas
Some more information about Heartland Hall
Nutrition
The cafeteria and kitchen are under the direct supervision of our full time cook. The cook oversees the preparation, ordering, and cleanliness of food as well as the serving areas and kitchen. She has received accreditation in food borne illness prevention. Her meals are home-made and the children love her cooking. She also supervises our full time dishwasher. All children two years of age and older are served in the cafeteria for ALL food items. No foods are served in the older classrooms. Read more about the nutrition program here...
Physical Development
Physical development is done all day with the children as appropriate for their age. The children are constantly moving around no matter what activity they are involved in. Movement is enhanced at our day care during gym and outside activities each day.
Elective Classes
Heartland Hall makes several elective activities like tennis, karate and piano available to our students. Fees for these classes are very modest and are above and beyond the tuition for attending Heartland Hall.
Health Policies
Keeping all children healthy is our utmost concern. We are constantly working in every room to assure that your child is in a germ-free environment. We use the same products to sanitize our rooms that you would find in a physician's offices. Each room is cleaned daily to be assured that toys, shelves, carpets, cots / beds and all equipment are kept in the highest degree of cleanliness. Read more about the health policies here...
Schedule A Tour
Please come see why parents from Carmel, Westfield, Zionsville, Fishers and Indianapolis all love Heartland Hall Child Development Center. Contact us here to arrange your tour.